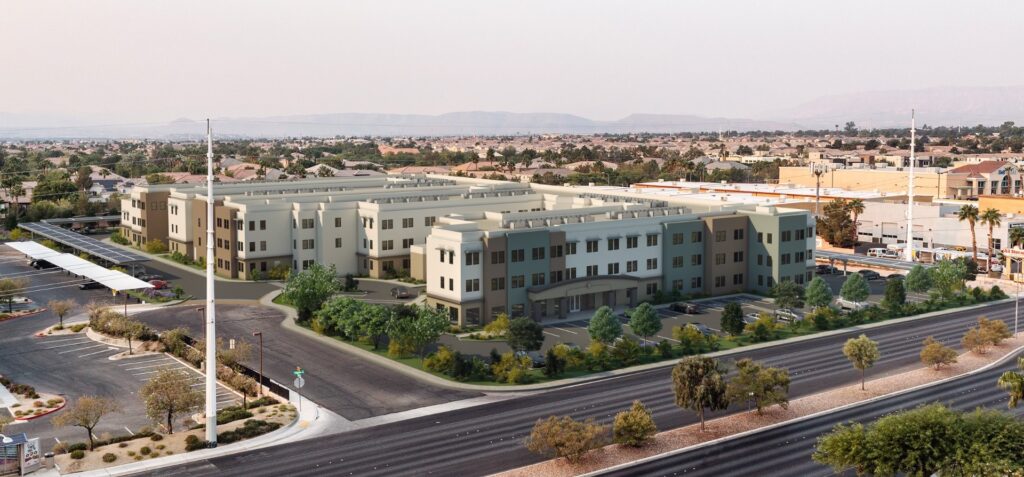 The project brings 171 units of affordability to the area for Seniors 55+, near the intersection of Buffalo Road and Sahara Avenue, in District F in Spring Valley Township.
The West Sahara Senior Housing location has easy access to services and amenities. Seniors want, including RTC transportation directly adjacent to the property, retail, medical, pharmacy, banking, and food service within 1/4 mile from the site. And supportive services will be offered on-site, free to residents, coordinated by Silver State Housing, including health and wellness screenings, doctor visits, food distribution, fitness, computer literacy, employment counseling, transportation, and social and educational activities, all on a monthly calendar.

The project has also received Clark County HOME Funds and Community Housing Funds (CHF) that assist with fiscal recovery.

Construction is scheduled to begin in Autumn 2022, with an approximate 18-month delivery.